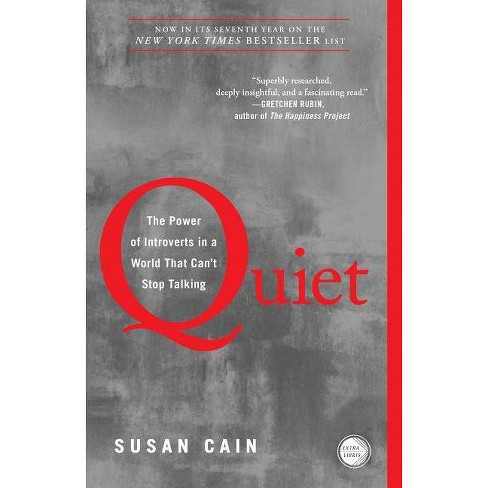 Do you ever crave an escape from the noisy world we live in? Do you thrive in quieter settings, when you're either alone with a good book or just engrossed in deep conversation with one friend? Have you worried there was something wrong with you when you panicked at the thought of having to speak up in a group of co-workers or a study group? If you have, you may actually be an introvert – and that is not a bad thing! While our society seems to prize the extrovert, the one who is the outspoken, confident leader — think Homecoming Queen, for example — it may be the introvert who really is behind so many of our major advancements (think Steve Wozniak, co-founder of Apple). It is the introvert who may allow for the quiet time during which thoughts can generate and percolate, and who may seek deeper conversation that brings people close. To be clear, it is not that introverts do not seek to be with others, but their connections are generally in smaller groups, on their terms, and more intimate. Nor is there a judgement that being introverted vs extroverted is better or worse – this is just a variation in personality style and a way of relating that can be every bit as effective. This book helps to identify and elevate those who are introverts to allow for all of us to prize introverts for their unique value just as we do extroverts for theirs.
An important impact of how society values extroversion is on our educational system. More and more, classrooms are being set up to promote group activity, with desks moved into circles rather than in the classic rows. This is great for those who function well in groups, the extroverts, but those who learn better with time to themselves, this may be more challenging. It is up to the teachers to appreciate and value both personality types and learning styles and to accommodate both.
I wish I had had the opportunity to read this book years ago. I learned so much about both myself and members of my own family through the pages of this book. I now understand why after caring for patients and interacting with my colleagues all day at work, all I am usually able to do by the end of the day is to get into bed and read. I realize that while I feel privileged to have the interactions I have both with my patients and my colleagues and I do feel passionate about what I do and enjoy it, it does take all of my energy to maintain the level of human interaction that it requires. At the end of the day, I need to refuel. Apparently, I am a true introvert.
This is an important book for so many of us to read. It gives us a much deeper understanding of our family, our colleagues, and our friends and enables us to value each of them for their unique styles of interaction. It may also give us a deeper understanding of ourselves. It certainly did this for me.
I recommend this as a MUST READ!