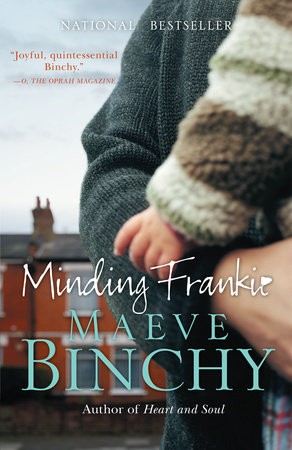 Although Noel is a grown man, he doesn't think it odd that he still lives with his parents.  He goes about his business and they go about theirs.  In fact, they are so immersed in their own quirky religious observances and their own private anxieties that they are oblivious to the fact that Noel has been spending every evening sitting alone at (and often being kicked out of) the neighborhood bar. Life may have continued along this path, had Emily, Noel's older cousin from New York,  not come to visit, in order to reconnect with her Irish roots. Emily quickly immerses herself in their little community and in her tactful way, provides Noel with the support he needs to confront his alcoholism. But will he be able to continue to be strong when he is confronted with the ultimate stressor of them all?
Within the pages of this entertaining novel by Maeve Binchy, we are introduced to a colorful cast of characters that are intertwined with Noel and Emily. We are invited into the fabric of their stories almost as if we are yet another one of their idiosyncratic neighbors ourselves, and we delight in their successes and worry over their problems as if they are our own.  Because they are depicted with such extraordinary detail, they are tactile and 3-dimensional.   Binchy's imagination is in full evidence here.
While there is a bit of blind faith in believing this story and how it all plays out, it is worth the bit of the stretch for the fun of it.  Follow along and you will be entertained, you will laugh and worry, and you will not "mind Frankie" at all!